Bishop David reflects on the Lambeth Conference 2022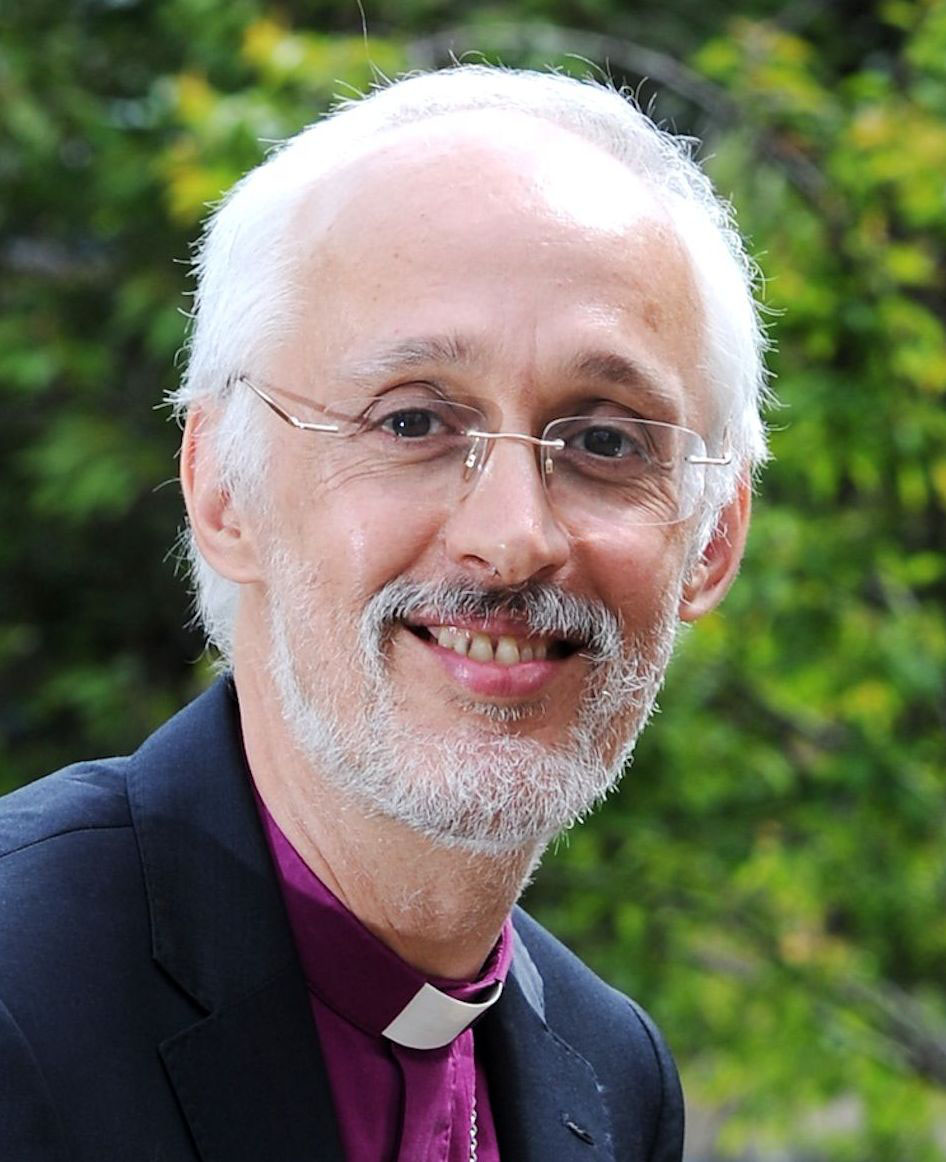 Dear sisters and brothers,
I was very grateful for the many clergy who engaged with our two CMD events on 1 Peter ahead of the Lambeth Conference. I believe that has enabled all five of us at the conference (three bishops and two spouses) to feel that our diocese was present with us during our fortnight in Canterbury. I'm now writing to complete the circle, bringing Lambeth back home to Manchester. This isn't intended to be a conference summary, I'm sure there are websites well-positioned to provide that for those who want it. Rather it is my personal selection of reflections, having consulted with my fellow bishops here in the diocese.
Like many of those present, I found the heart of the conference to be in the small groups who met each morning to study 1 Peter. For bishops, the same groups met in the afternoons, when we discussed a range of thematic "calls". My own group of seven contained three bishops from Africa, two from England, and one each from the West Indies and the USA. The variety of cultures from which we came was immense. The problems we face range from war and poverty via corruption and complacency to climate change and neo-colonialism. Crucially, we discovered a deep fellowship and unity in our shared Anglican identity.
The authors of the commentary that I drew from in our diocesan gatherings, worked with Archbishop Justin to prepare him for leading us in a plenary bible study each day, before we broke into our groups. In these, as well as in the three keynote addresses he gave, his final sermon, and above all his speech in our session on Human Dignity, he was hugely inspirational. If our overall conference title was "God's Church for God' World", it felt very much that he was wearing the mantle of "God's Archbishop, for God's Church for God's World".
At less than two weeks in total, this was by historic standards a short Lambeth Conference. But that still allowed time for reflection on process as well as content, and for plans to be changed in the light of the mood of those attending. The most obvious example of this was in the abandonment of the voting machines, after just one attempt to use them. I admit to being hugely relieved by this. No longer were we expected to claim, as 650 bishops, the right to declare the mind of the entire Anglican Communion. Instead we were reflecting on draft "requests" in our small groups, and offering contributions which may or may not lead to some future public facing document. The significance of the change of language, from Resolutions, via Calls to Requests, cannot be underestimated. I hope we have now drawn a line in the sand, and that future conferences will refrain from any attempt to exercise coercive control over several dozen autonomous provinces; provinces whose bonds are forged in prayer and fellowship, love and respect, shared ministry and twinning, not in confessional conformity. For me that is a crucial difference between a Communion and a Church.
As far as the secular media were concerned, there was only one topic on the conference agenda, namely sexuality and gender identity. Archbishop Justin's address on this issue is well worth reading in full; you can find it here.
In a few short minutes, he enabled bishops from vastly different cultures to recognise their own position in his words, and also to see that those from other provinces who disagreed with them, were equally striving to interpret the scriptures and to live faithfully in Christ. He explicitly and firmly rejected the route of sanctions or expulsions as a means of dealing with disagreements. The long, standing ovation that greeted his remarks showed that this simple truth telling had ushered in a fresh mood among us, one that built on the relationships we were already developing in our groups. A mood that enabled even deeper fellowship to grow in the days that followed. In consequence, off stage attempts by pressure groups to divide us proved far less effective than many had feared. As Cherry Vann (our former archdeacon, now Bishop of Monmouth) put it, 'We can all go home feeling that we are bound together with something stronger than our context, our experience, our views and opinions, our reading of scripture. We are held together in the love of Christ, and we have to honour the fact that we are working in massively different contexts'. From an English perspective, the Living in Love and Faith process can now continue its work over the coming autumn and beyond, our bishops better informed of diverse Anglican perspectives, yet not improperly constrained in our discernment.
Within the conference, we discussed a wide variety of issues. Our own Archbishop Stephen spoke passionately on Mission and Evangelism. We had sessions on Safeguarding, Ecumenism, Relations with other World Faiths, Science and Religion, and Anglican Identity. The session that included sexuality and gender issues also had a very useful paper looking at the heritage of slavery and colonialism in the Communion. Our day trip to Lambeth Palace had a particular focus on environment issues and sustainability; including the launching of the new Anglican Communion Forest. Back at Canterbury, I pressed the point that our aim has to be a net zero world, not a net zero Anglican Communion and shared my experience of how investors such as our own award-winning Church Commissioners are at the cutting edge of working towards that carbon neutral planet.
No conference of 1100 participants is ever perfect. Several plenaries comprised a succession of lengthy speeches from the platform. Advance contributions in writing, with speakers emphasising a smaller number of key points, would have given us more time to reflect on the important things that were being said. I felt also that the worship could have been better balanced. Emphasis on diversity of language resulted in what felt at times like a procession of very similar sounding late twentieth century worship songs. I did miss the one language which can unite us all, that of spending time together in silence before God. I made good use each day of the chapel, which was quiet, beautifully decorated, and contained the reserved sacrament.
We are much blessed in Manchester by our twinning relationships. Bishop Irfan of Lahore is now in the final few weeks of his role. He and his wife Rosina made quite a splash at an evening supper in the grounds of the Canterbury Old Palace, turning up in full national dress. His successor has not yet been appointed, so please keep Lahore in your prayers. Namibia has however elected a new bishop, Patrick Djuulume. Patrick was able to come to the conference, which will have proven a very good crash course in episcopal ministry. He brings extensive experience of prison chaplaincy as well as many other gifts to his new role. I will be travelling to Namibia for his consecration on Saturday 27th August, and hope to be taking with me a new cope and mitre that will be a gift from us in Manchester for him to wear on the occasion. I'll be praying hard that the robes manufacturers keep to the schedule they promised in Canterbury! Archbishop Philip of Melbourne, with whom Manchester retains the informal link which has served us well for over a century, continues in good form. Meanwhile, our good friend Bishop Matti from Tampere was also present, representing the World Lutheran Federation, as one of a small number of ecumenical delegates.
Questions have been asked as to why we spend time and money coming to Canterbury, if not to declare the authoritative position of the Anglican Communion on matters of concern. The conference helped me realise that I hadn't come to change the Communion, I'd come to change me. My hope is that every bishop has gone home a changed woman or man. Changed by the experience of meeting in the flesh, worshipping, praying, studying, sharing our stories, and having fun together. That is how our fellowship of churches can and will be changed, and changed for the better.
May God bless us as we journey alongside so many sisters and brothers in this amazing worldwide Anglican Communion.
+David Manchester