We are delighted to welcome you back to the diocesan magazine – CRUX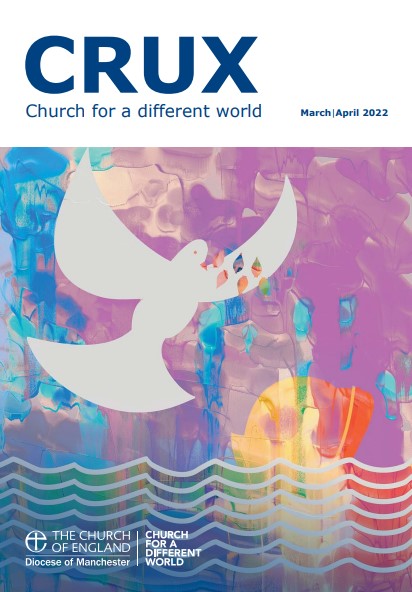 For many years CRUX has been an important channel of communication for churches in the Diocese of Manchester. We believe that CRUX still has an important role to play in keeping you, our parishioners, informed. Despite the advances in digital technologies and the availability of up-to-the-minute news on the diocesan social media channels and website, a magazine is a great way for you to keep in touch with news, and enable members who are not online to remain connected to the wider diocesan family.
Now that coronavirus restrictions have eased and churches are opening up again for regular worship, we are pleased that CRUX will once again reach the hands of our regular worshippers across the diocese.
CRUX will now be published five times a year instead of monthly. For the first time, the magazine is provided and delivered to churches free of charge.
Order now!
If your church has not yet subscribed to receive Crux (or you would like to change the number of copies you already receive), please email Simon Ambrose.
CRUX online
CRUX can be found online in the document library. Copies pre-Covid are in the CRUX archive,