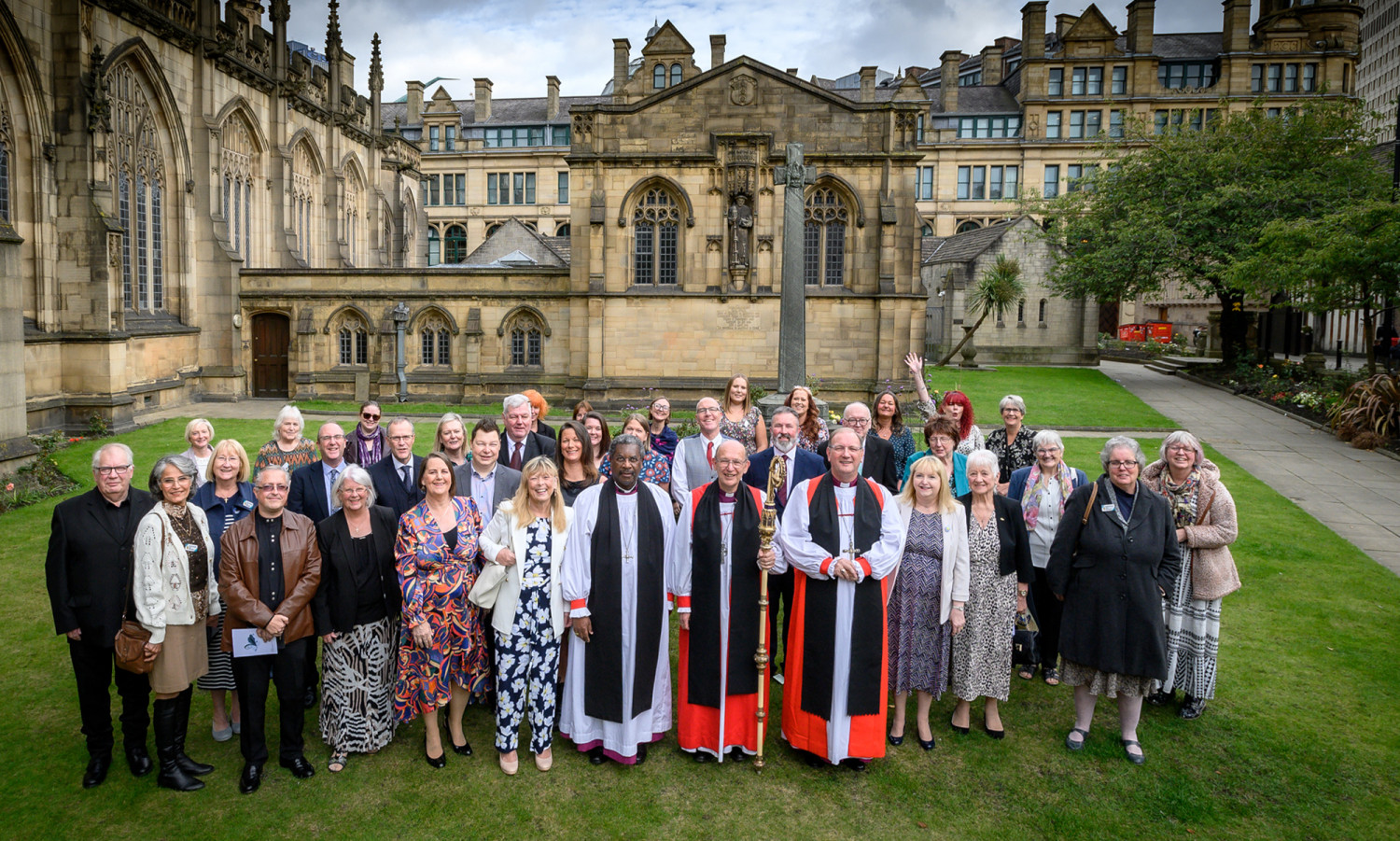 Over forty new Authorised Lay Ministers were commissioned to serve in parishes across the diocese at a special celebration at Manchester Cathedral yesterday. Existing ALMs were also relicensed by the Bishop of Bolton, Mark Ashcroft, in a joyful celebration.
Authorised Lay Ministers (ALMs) are lay people active in church life who have been identified by their parish as having a particular gifting, vocation or calling to lay leadership. They are called and trained to work collaboratively alongside their incumbent and wider ministry teams with a distinct focus on growing, nurturing and serving the wider parish community.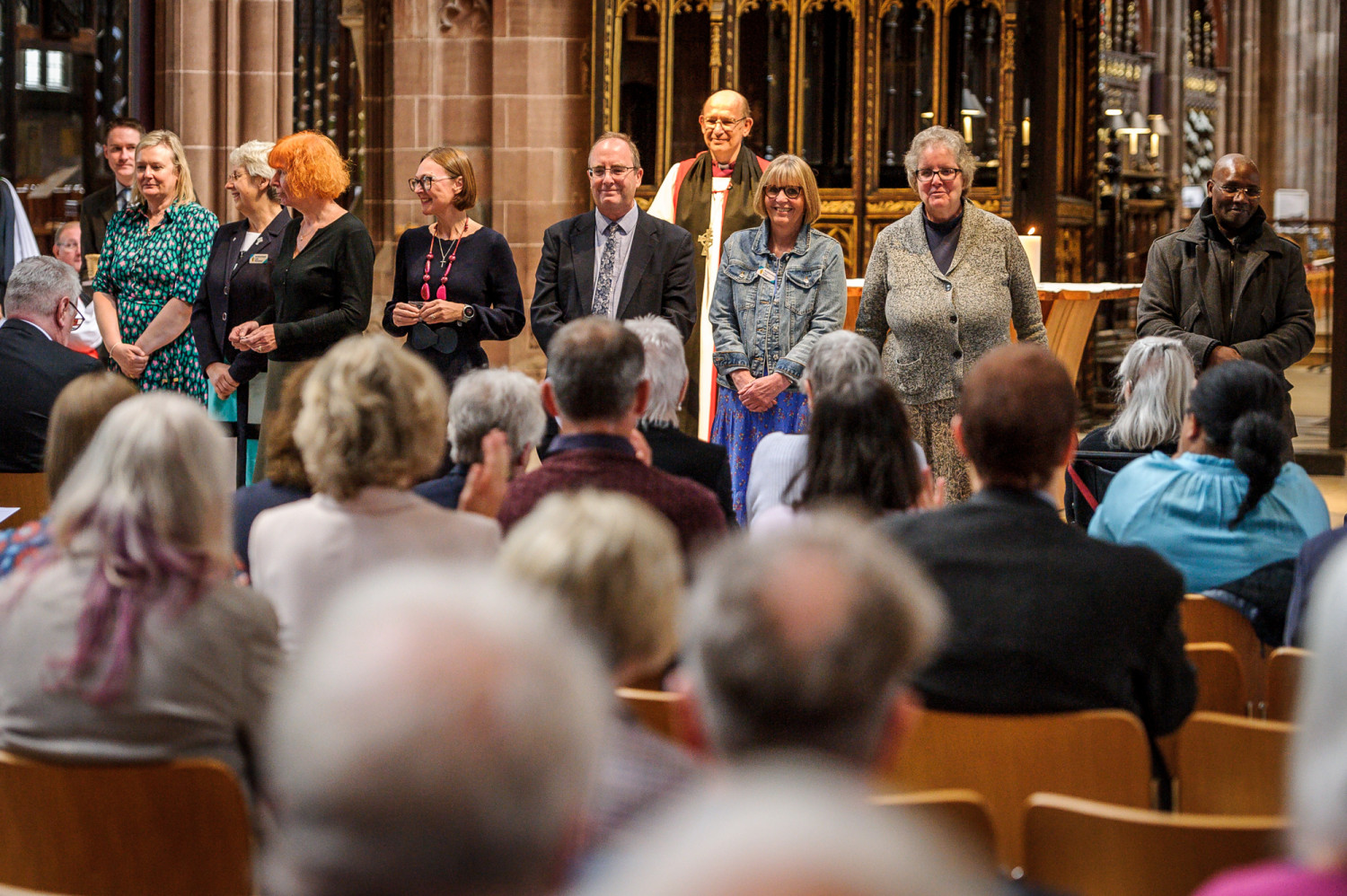 Training for ALMs includes an 8-week leadership module and a 12-week ministry course that prepares them to undertake an agreed ministry role back within their local parish. Current ministry courses include Children and Families, Community Action and Social Outreach, Digital Church and Online Media, Ecology and Creation, Mission and Evangelism, Parish Administration, Finance and Governance, Pastoral Outreach and Listening, Prayer and Spirituality, Worship and Liturgy, and Youth Work.
The next ALM course will begin in January 2023 with more details available soon.
In the meantime, for further information, please visit www.manchester.anglican.org/alm/ or contact Jamie Mackenzie (Local Ministry Officer).
Review all the photos from the service on FlickR here