Our proposals for mission communities will enable us to work together in growing, nurturing and serving our communities across the Diocese of Manchester. But what will mission communities look like? We've developed a resource to guide local conversations about this new way of working and what it will look like in practice. A printable version is available here and a short video can be found below:
An update on mission communities, published in June 2021 is available here.
Starting your mission community
Focusing on these three priority areas of growing, nurturing and serving will help our churches and mission communities thrive in changing times. A church that is growing, nurturing and serving contains ideas under each mission goal to get you started.
It is key that our mission communities are underpinned by a culture of prayer, discernment, theological reflection and expectation. A prayer event is therefore the perfect way to mark the formation of your mission community. This could take the form of:
a prayer walk between the churches in your community
a prayer event at each of the churches
establishing a regular pattern of prayer for the mission community as a whole. Ideally, this event will be organised and promoted by a team from across the parishes in your mission community.
For more resources and start-up guidance for your mission communities, please check out pages 24-26 of the Mission Community Guidance document.
Mission community leaders
Each of our new 33 mission communities will have a mission community leader who will provide leadership of and support to the mission community leadership team and the wider mission community.
A number of mission community leaders have been appointed and a programme of induction and training is underway. The role of the mission community leader has been laid out in the Mission Community Guidance document published in November 2021.
A representation of each mission community and details of the mission community leader can be found below.
Bolton Deanery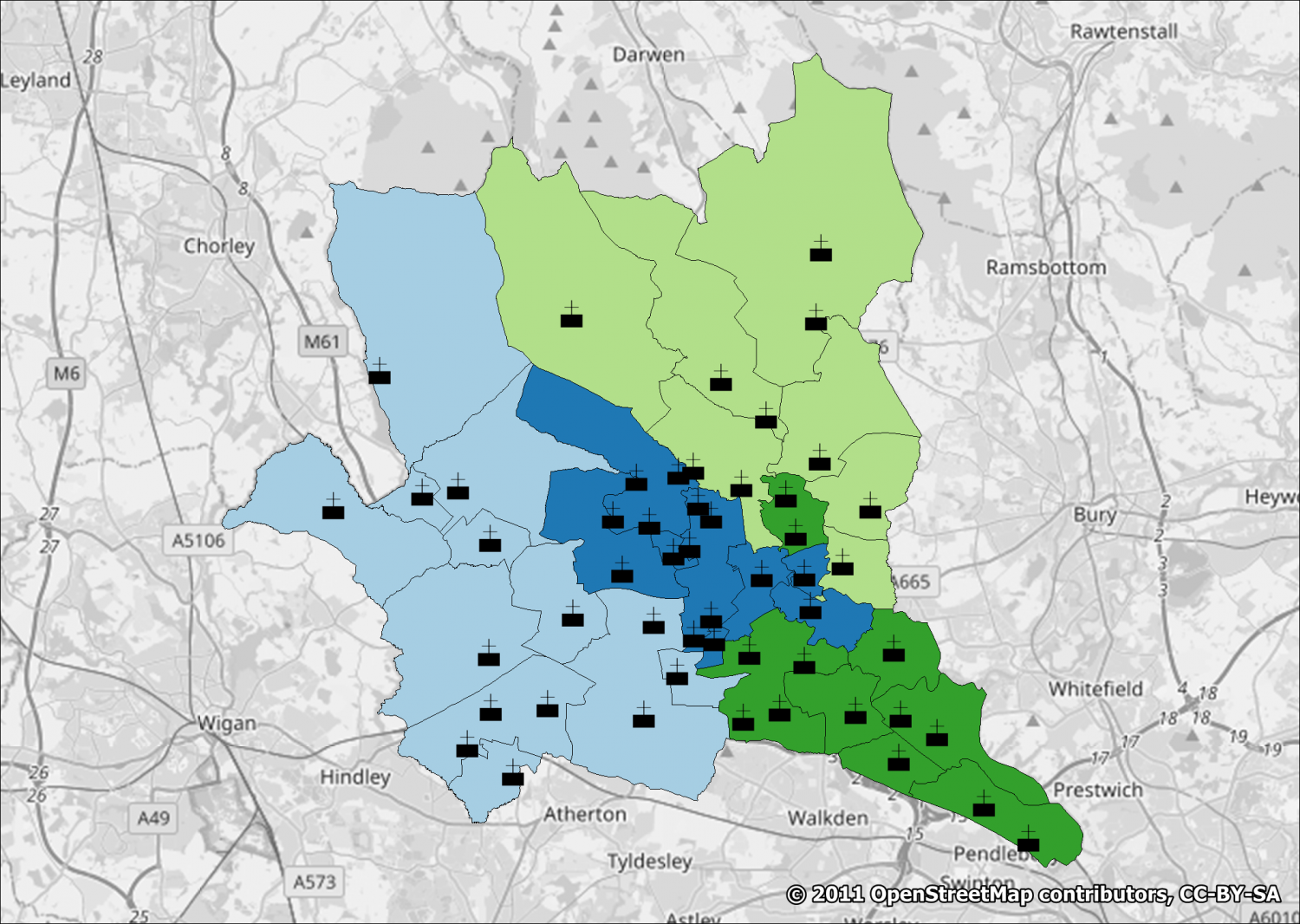 | | | |
| --- | --- | --- |
| Mission community | | Mission community leader |
| 1 | | |
| 2 | | Ian Hepburn |
| 3 | | Peter Reiss - Viv Masters covering |
| 4 | | |
Bury and Rossendale Deanery

| | | |
| --- | --- | --- |
| Mission community | | Mission community leader |
| 1 | | Donna Williams |
| 2 | | Julian Heaton |
| 3 | | Paul Sumsion |
| 4 | | Rod Bevan |
| 5 | | Shaun Conlon |
Manchester North and East Deanery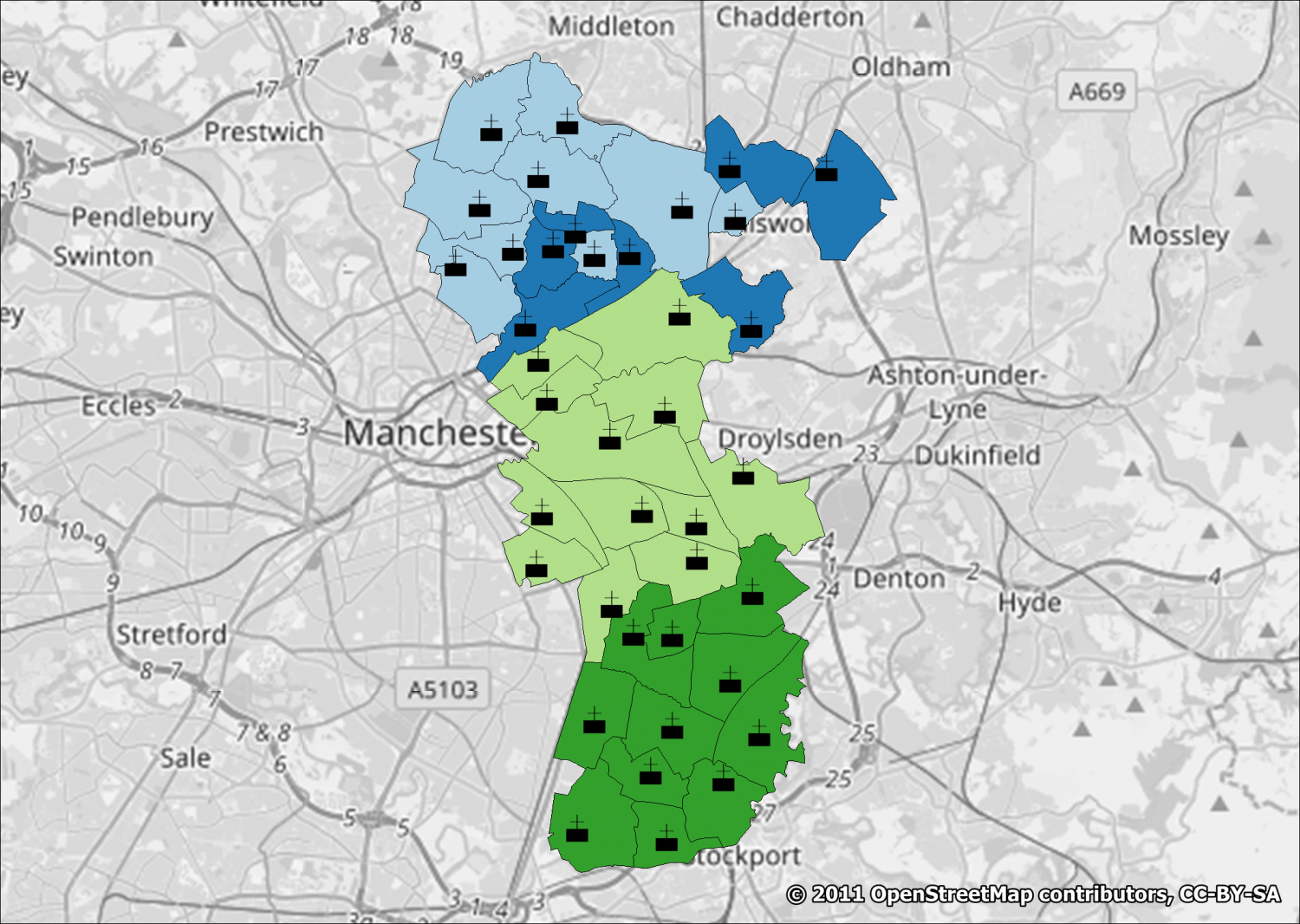 | | | |
| --- | --- | --- |
| Mission community | | Mission community leader |
| 1 | | |
| 2 | | Paul Hutchins |
| 3 | | Chris Moore |
| 4 | | Matt Calladine |
Manchester South and Stretford Deanery

| | | |
| --- | --- | --- |
| Mission community | | Mission community leader |
| 1 | | Luke Maguire |
| 2 | | Peter Matthews |
| 3 | | Andy Salmon |
| 4 | | Richard Young |
| 5 | | Richard Sherratt |
Oldham and Ashton Deanery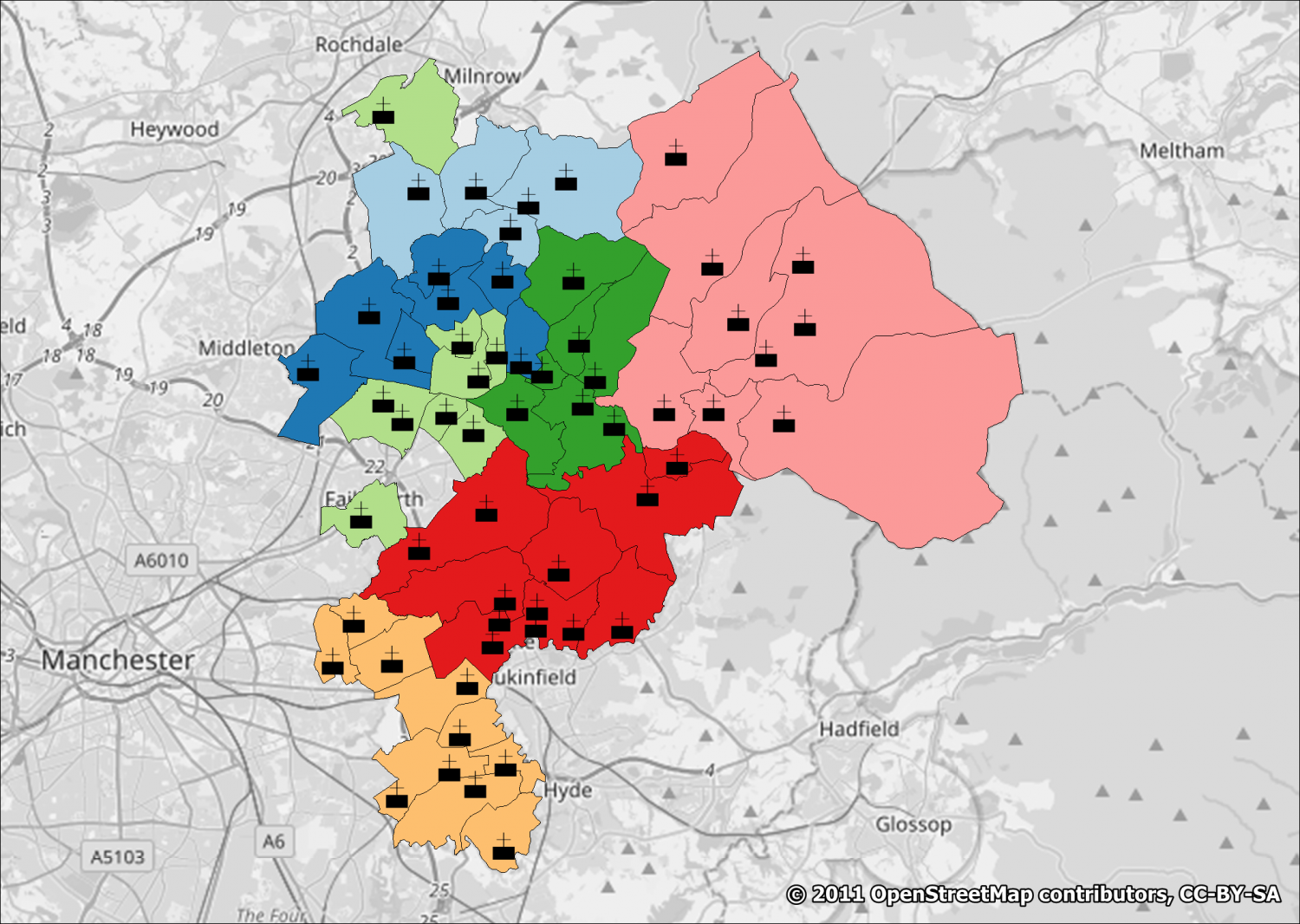 | | | |
| --- | --- | --- |
| Mission community | | Mission community leader |
| 1 | | Katy Cunliffe |
| 2 | | Liz Devall |
| 3 | | Nick Andrewes |
| 4 | | Paul Monk |
| 5 | | Sharon Jones |
| 6 | | |
| 7 | | |
Rochdale Deanery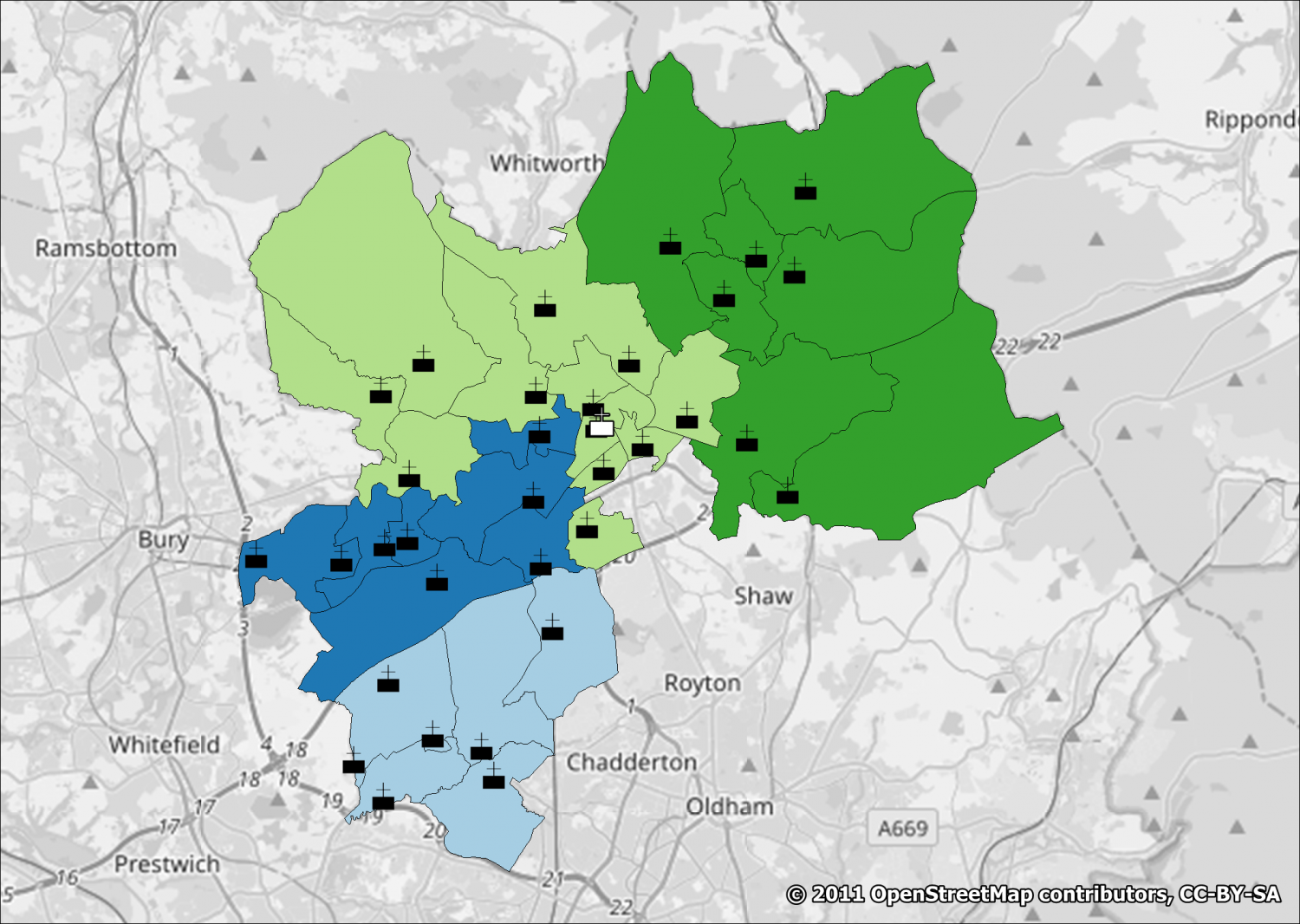 | | | |
| --- | --- | --- |
| Mission community | | Mission community leader |
| 1 | | Alison Bailie |
| 2 | | Kirsty Screeton |
| 3 | | Jason Powell |
| 4 | | Janet Pitman |
Salford and Leigh Deanery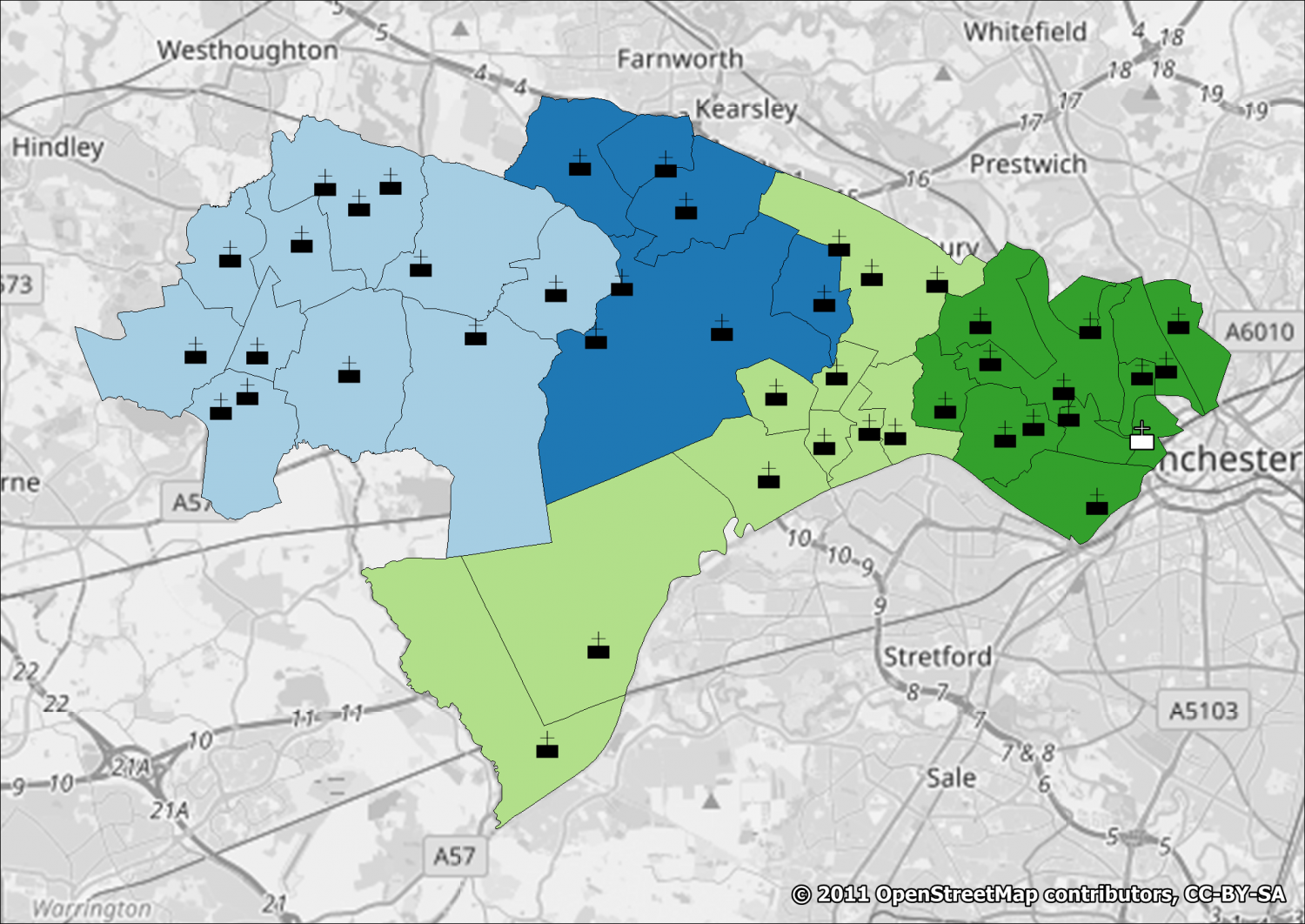 | | | |
| --- | --- | --- |
| Mission community | | Mission community leader |
| 1 | | |
| 2 | | David Cooper |
| 3 | | Rob Jackson |
| 4 | | Gareth Thomas |