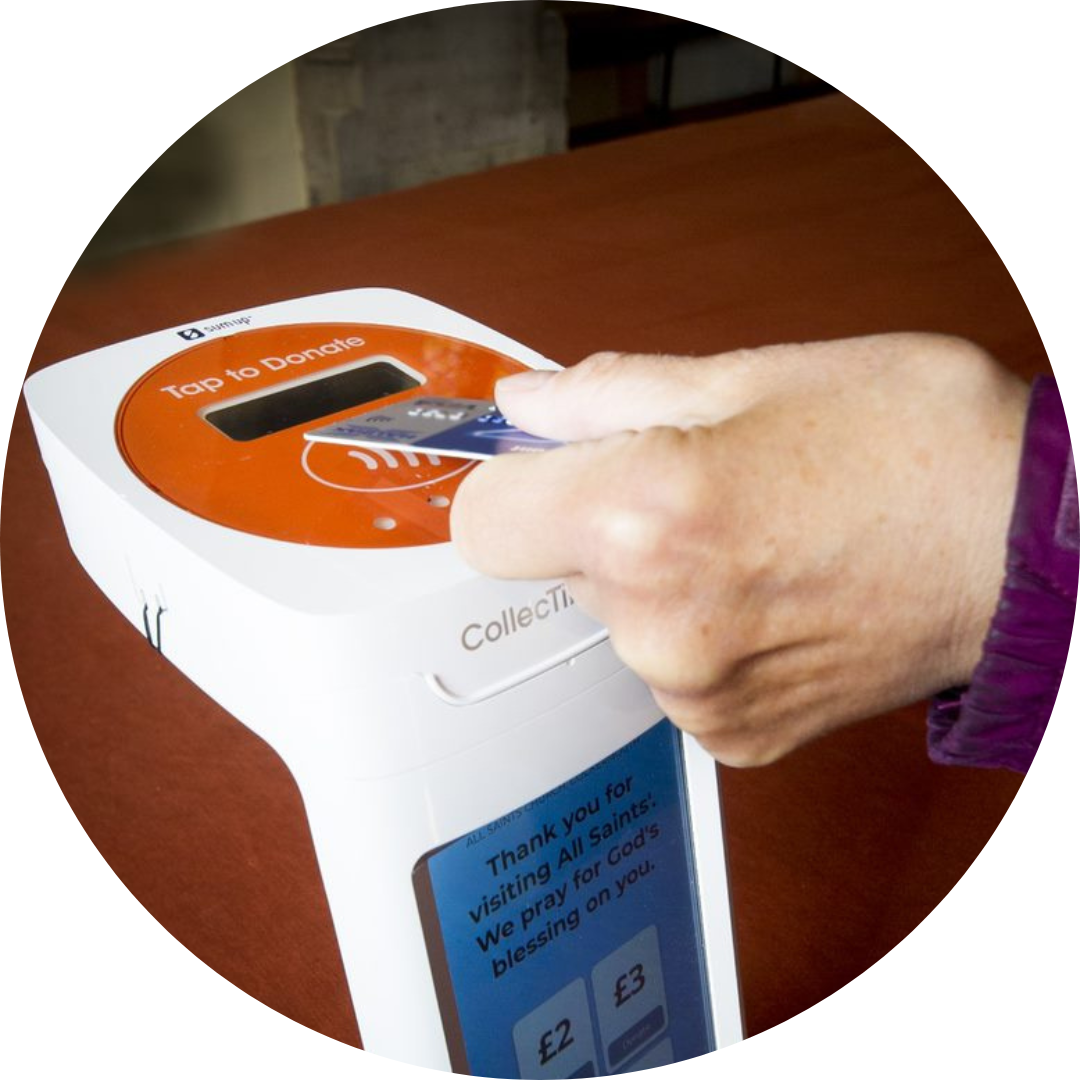 Digital giving is particularly well-suited to receiving donations from one-off or occasional visitors, such as those attending events like weddings or baptisms. So, if you're not already using your device or are struggling with digital giving, we have outlined some useful tips for making the most of your device:
Put your digital giving device somewhere prominent where it can be accessed easily.
Make sure to signpost to it during your service, encouraging people to make a donation.
Make it clear that the congregation can get up during the service, perhaps during the offertory hymn, to use the digital giving device.
As well as giving people the opportunity to make a gift, they are useful for making donations for candles or refreshments – in fact any time where cash would have been used.
Our Gift Aid Lite scheme offers far more than just a Gift Aid claiming service. As payment habits become increasingly cashless, it's vital that our churches recognise this and embrace the opportunities afforded by giving digitally.
Our Guide to donating and fundraising digitally in your church covers topics such as:
Direct debits
Donate Now buttons on your website
Contactless and Chip and PIN donations
Fundraising via social media and shopping
Support and training
We also share information and promote peer support via our social media pages on Facebook and X (formerly known as Twitter) Join us at these links Facebook Twitter
Members of the Gift Aid Lite scheme can access lots of training resources to help them receive donations and raise funds. These are both written guides as well as video tutorials which can be accessed on our Gift Aid Lite YouTube channel.
Online donations links
National resources