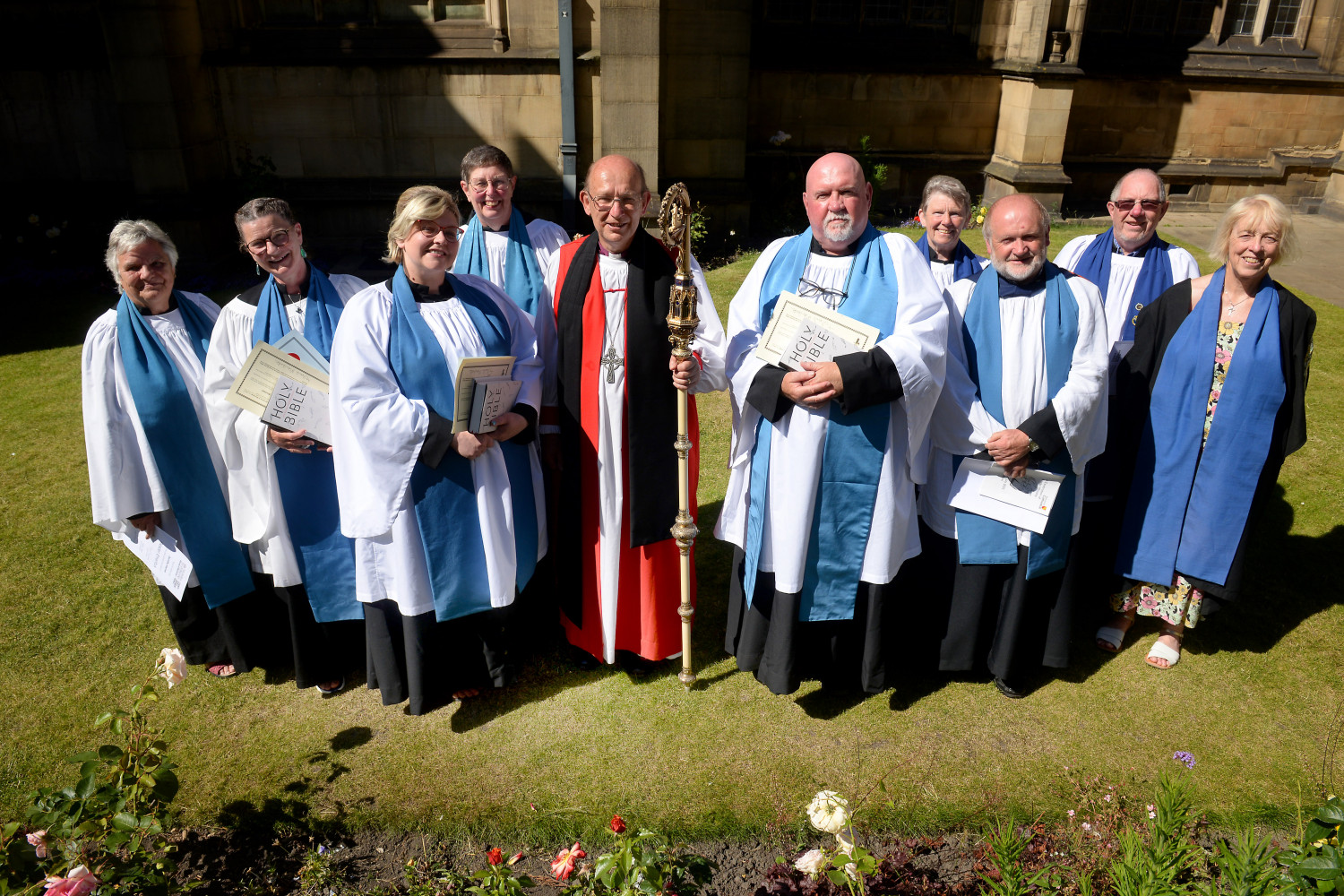 What is a Reader?
Readers work in a variety of situations: in parishes, schools, prisons, hospitals, hospices, with children and young people, the elderly, housebound and bereaved, and with those preparing for baptism, confirmation and marriage.
Readers have a key role in teaching and preaching as well as helping to lead worship.
Readers have a kind of bridge ministry: a bridge between day to day life and the world of the church, a bridge which witnesses to the unchanging love of God in a changing world.
Readers come from a variety of backgrounds and many have paid employment.
Readers are called to serve God and his world; are authorised, licensed by the bishop and recognised nationally; but are not ordained clergy.
Training before licensing lasts for two years and gives practical skills in ministry as well as some understanding of God-talk / theology. Readers are sometimes described as lay theologians.
---
Support for Readers
The archdeaconry chaplains would normally be the first point of contact for Readers seeking pastoral support or advice. This does not preclude direct contact with the Warden or Sub-Warden should a Reader have a particular reason for doing so.
Bolton Archdeaconry
Mrs Jane Mann jane4316mann@yahoo.co.uk 01204 411992
Revd Stephen Tranter stephentranter@msn.com 01204 398552
Manchester Archdeaconry
Miss Avril Scott avrilscott78@gmail.com 0161 225 5243
Revd Anne Pilkington anne.pilky@btinternet.com 0161 445 4152
Rochdale Archdeaconry
Mrs Pam McGrath pmcgrath@hotmail.co.uk 07460 063154
The Revd Ian Bullock rev.ian@btinternet.com 01706 375322
Salford Archdeaconry
Mrs Sheila Radford family@radford2632.freeserve.co.uk 0161 702 8128
Revd Judith Copper judith.cooper5@virginmedia.com 01942 673626
Warden of Readers
Rt Revd Mark Ashcroft bishopofbolton@manchester.anglican.org 0161 790 8289
Subwarden of Readers
Dr Mike Stuckey mike@thestuckeys4.fsnet.co.uk 0161 357 0155
Officer for Emeritus Readers
Mr Graham Cooper grahamcooper900@aol.com 0161 872 4140