Mothers' Union is a worldwide organisation with over 4 million members in 83 countries. It was established by Mary Sumner in 1876. The Diocese of Manchester has around 2000 members across almost 100 parishes.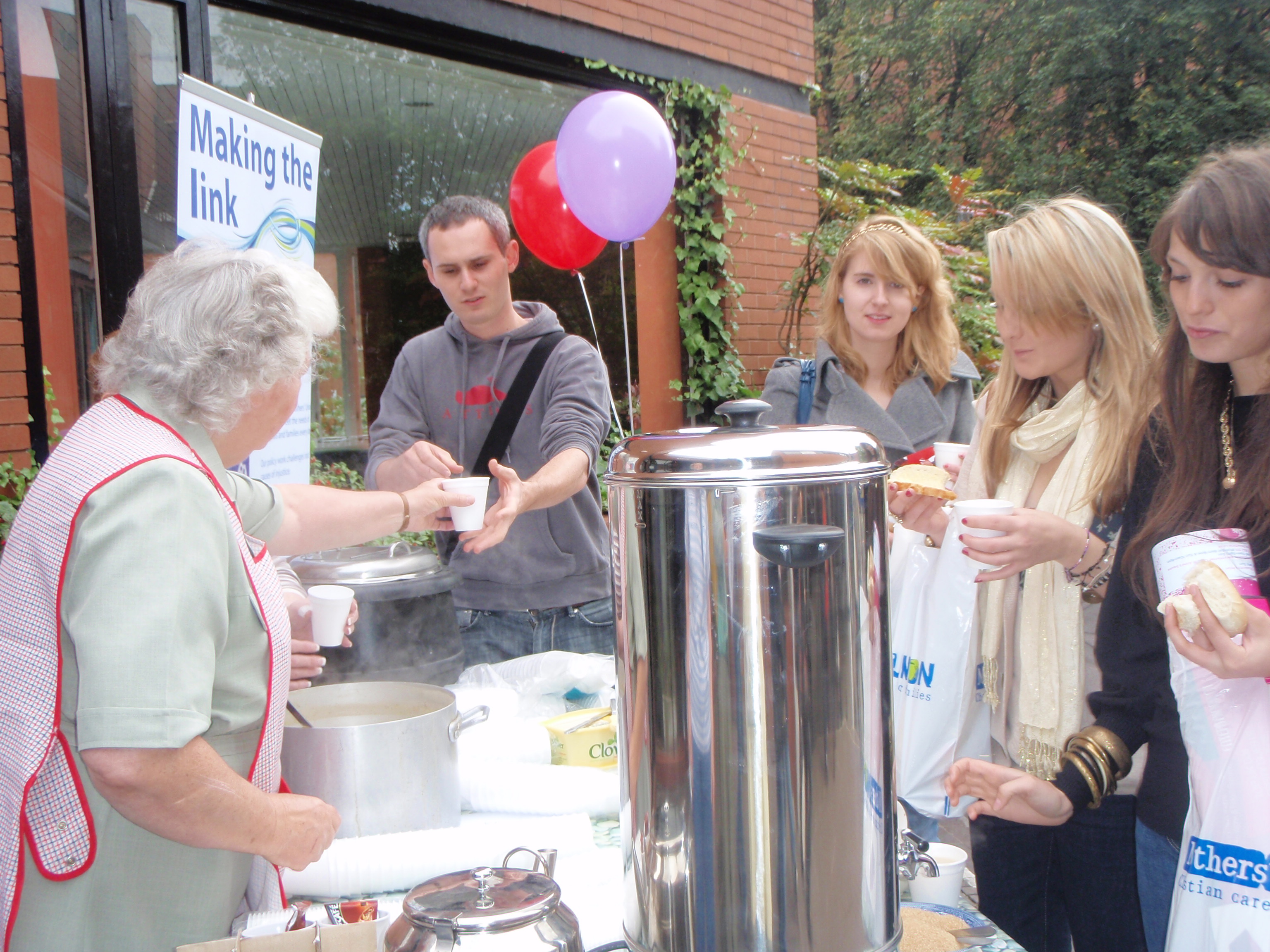 The Mothers' Union endeavours to provide support for families who have met with adversity and encourage flourishing relationships through our numerous projects. Overseas work concentrates on financial and literacy education through Church and Community Mobilisation. Our aim is to enable and empower in order to enrich lives.
The the UK, Mothers' Union members campaign and have a voice at General Synod and at the United Nations.
Our campaign against the commercialisation and sexualisation of children 'Bye Buy Childhood' has had an impact on high street stores and government policy. We are involved in 16 Days of Activism against gender violence.
Our work in Manchester includes 'Just Up Your Street' which is an outreach initiative. Our members look into their local communities and provide support of all kinds as the need arises either by provision of resources or by enabling through small start up grants.
The AFIA (Away From It All) project provides holidays and short breaks for those who need them. There is an application process which can be accessed through the clergy.
We provide items to hospitals across the diocese specifically designed for premature babies, and memory boxes, teddies and 'angel pockets' for babies born sleeping.
For the past nine years we have distributed goody bags at St Peter's Chaplaincy to welcome students to Manchester and Manchester Metropolitan University.
We support Greater Together Manchester with provision for the homeless in the Winter Night Shelters.