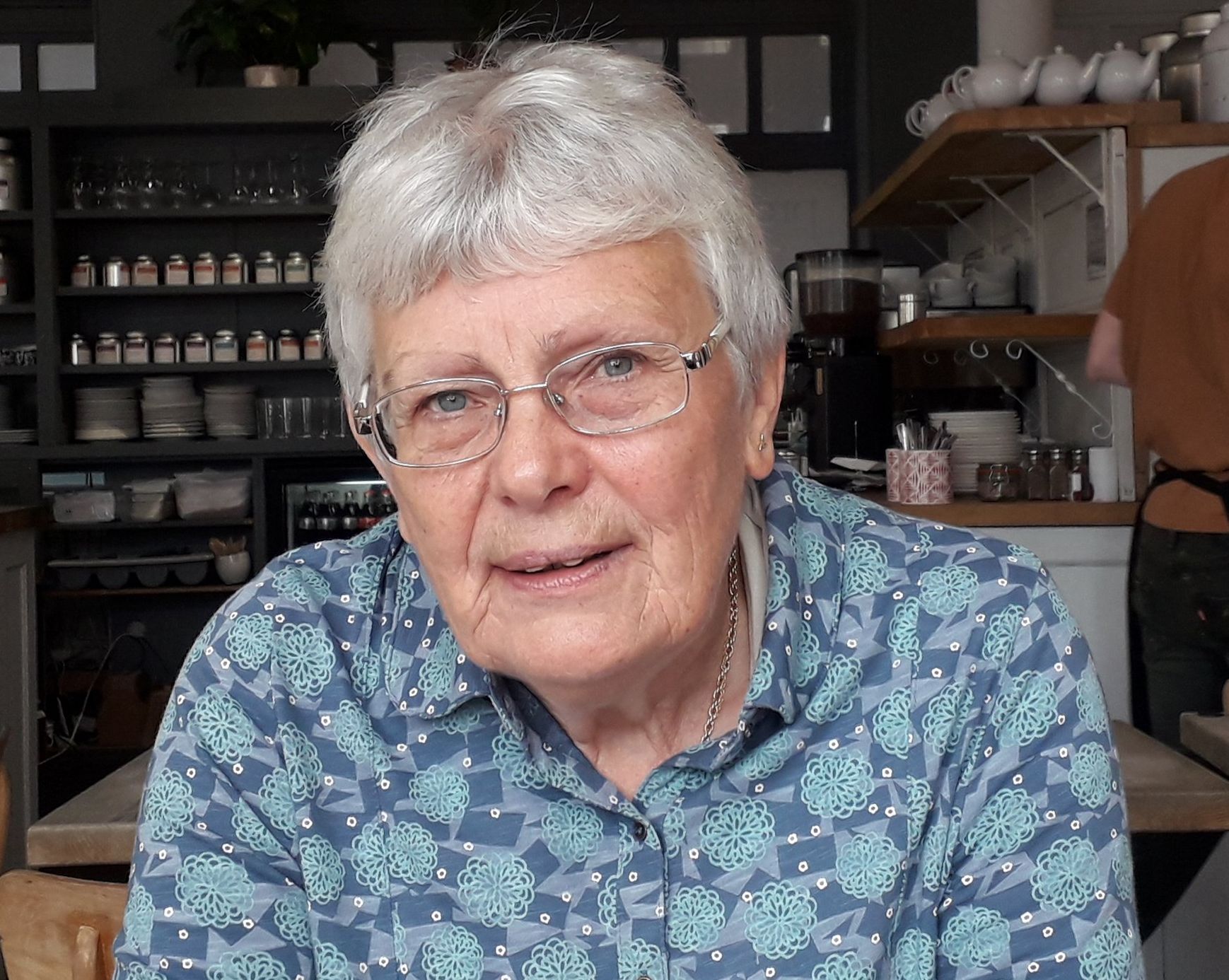 I couldnt handle religious platitudes but I knew instinctively that God was with me
Barbara Atkin reflects that life can take unexpected turns that you would never imagine. A conversation two years ago led her to set up a regular Taiz service at her parish of Holcombe and Hawkshaw to provide a safe, prayerful space for people to just be.
Barbara and her family were devastated by the loss of her son, Robert, in 2006. In his twenties, while in New Zealand on a walking holiday, Robert fell and tragically died. After coping with the immediate aftermath and handling all the practicalities of the funeral and inquest, Barbara looked for bereavement support but found there was nothing available locally that met her needs.
I knew instinctively that God was with us. I couldnt handle religious platitudes and had to work out my faith, said Barbara. Her journey for acceptance involved attending a Bereaved Parents Support Day in Bristol run by Care for the Family, studying at St Johns College in Nottingham and walking several long-distance footpaths in the UK.
At the time I knew I needed support the most, people thought I was over the worst, she recalls. I suppose I wore a mask to hide my real feelings.
Out of her experiences of seeking and eventually finding bereavement support, Barbara decided she wanted to support others. Although unsure whether she was cut out for pastoral work, she began Authorised Lay Ministry training with the Pastoral Care module.
The glorious thing about being an ALM is it allows you to think outside the box! she said. It offers you training, a network of people, and sets you on a course. Its amazing and exciting to see how ideas develop in unexpected ways.
As well as setting up the Taiz service, Barbara is helping to facilitate a Bereavement Care Awareness Course run by Care for the Family this month. It is for anyone who wants to be able to offer support and pastoral care, and she hopes will help fill the gap that was there when she needed support herself.
Barbara feels its important for lay people to be equipped to support people they meet in day-to-day encounters. The best pastoral care happens at the kitchen sink, not at prearranged appointments she says. The Church has a big resource in its lay people and its really important that we think about how we can meet other peoples needs and prepare for those encounters. Not everything can be done by the one person wearing the dog collar!