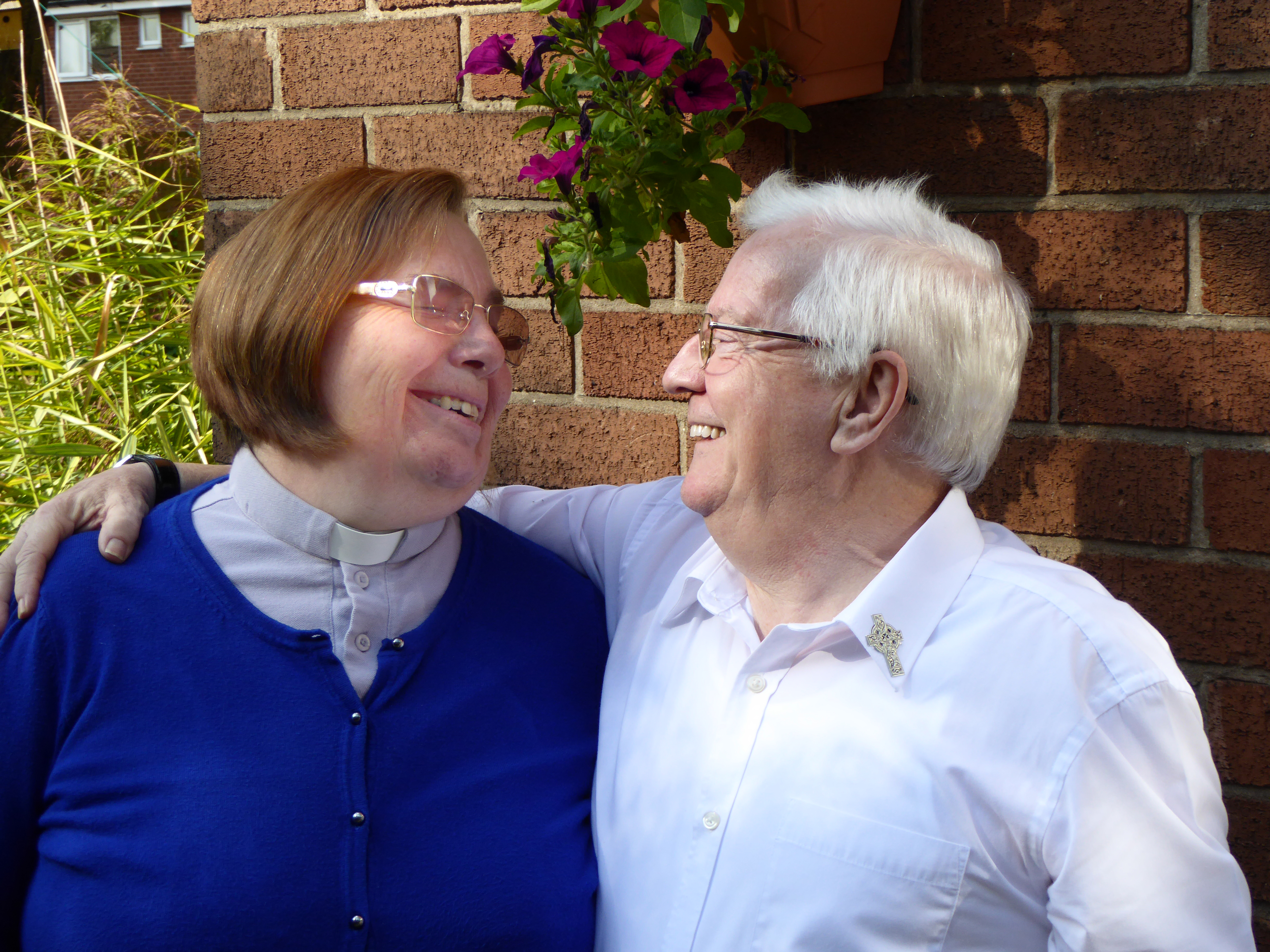 Bobs life has not been easy. Until his forties he had what he calls an elastic faith - just there when he thought he needed it - and he thought he had everything he needed. But his life changed on one October day when, faced with a failing earlier marriage, he financially and emotionally hit rock bottom. His life was at the lowest point it could be. Seated in a car in tears he prayed to God.
Lord, Im lost, I really need you now. At that moment he felt a strong fire rushing through him. It wasnt a burning fire, it was pure love. I felt a deep sense of peace and I knew God was there and that Jesus was with me.
After that time, life still had its challenges but through guidance and prayer he found a church in Darwen where he was welcomed. I knew Id come home. It was while he was playing in an ecumenical Christian band with his beloved guitar that Bob met Sandra and they later married.
Now, at St Clements, Bob and Sandra find that people do seem to find their way to the church from all over the world, such as Russia, Iran and Zimbabwe. Recently Bob met a lady from Romania who asked where she could find a church. You are right in front of one! I said, Come along next Sunday and bring your friends. But all she could say was, I have no friends. Today shes on our PCC!
I cant help feeling that there are many people like that lady living all around us that have come here with no family, and no friends, says Bob. They have nowhere to go. Truly lonely people, people who are so lost and I want to help them as I was helped.
I may be 68 in years but I still feel as excited about my faith as a 21 year old!