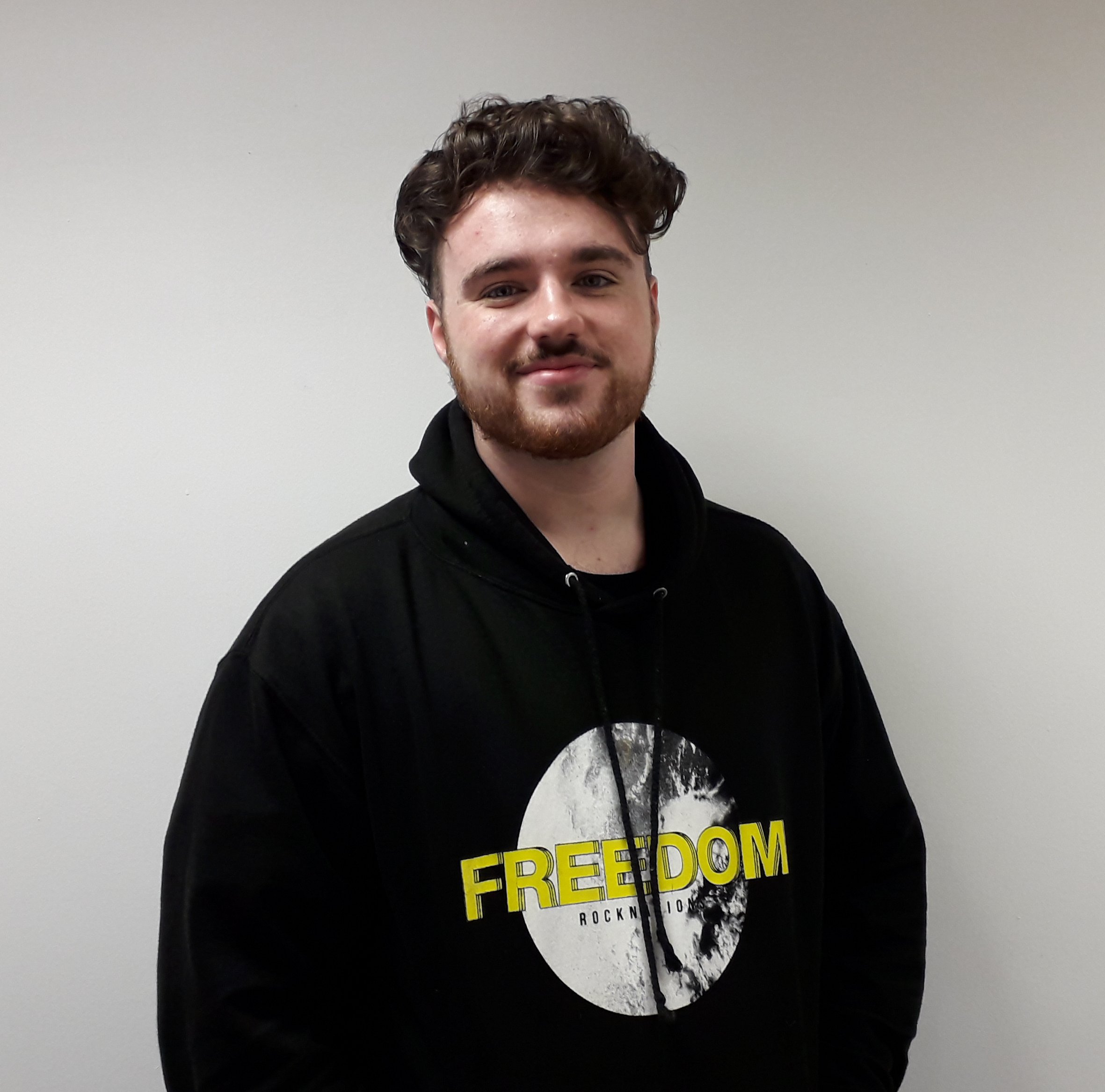 Connor loves his job as chaplaincy assistant at St Catherine Academy in Bolton, where he spends much of his time providing pastoral support to teenagers. His own experience of hitting rock bottom and attempting suicide while at school enables him to identify with the issues facing many young people and offer a positive way forward.
Connor is one of three chaplaincy assistants who began working in Church of England secondary schools in Bolton last September as part of the diocesan Children Changing Places project.
Its crazy and I love it! he said. It feels really right and Im learning a lot about myself.
As part of a Chaplaincy Team, Connor supports the Ethos Group which gives assemblies to all the year groups. He also delivers training for volunteers of the Mentoring Project, where Christian values underpin measures to improve student wellbeing.
An important part of Connors role is to provide a listening ear. He offers a safe space for a friendly chat when teachers refer students to him for pastoral support.
Drawing on his own experience, Connor is well placed to help. When I was in Year 9 I got in with a bad crowd who pulled me away from my church, where Id been going since I was nine. I had some toxic friendships and relationships and my mental health suffered.
There were some family troubles and I was in a bad place, and thought suicide was the only way out. As I was preparing to take my own life, I heard God saying Theres more for you! and I couldnt go through with it. I got back to church, where I was supported by new friends. I gave my life to Christ, was baptised, and later became involved in youth work and leadership.
After leaving school at 18, Connor auditioned for a London theatre company and aspired to be a film director. But he also felt God calling him to stay in Bolton.
I spent a year working for the Kings Church in Bolton, where a youth-based outreach project offers activities for young people including acting, music, media and crafts. At that time I felt Id love to work in a school pastorally, but knew Id struggle not to share my faith!
Soon afterwards, Connor saw the advert for the chaplaincy assistant and the rest is history! He still dreams of being part of a theatre group that goes into schools with the Christian message.
Connor is still involved in youth work at Kings Church, but also partners with Christ Church Harwood, which has set up two new youth groups on a Monday evening and is reshaping Sunday worship to involve young people more. I was nervous about it at first, but I love getting to know Revd Wendy and the young people. Being a youth worker at Christ Church is one of my favourite parts of the week now!