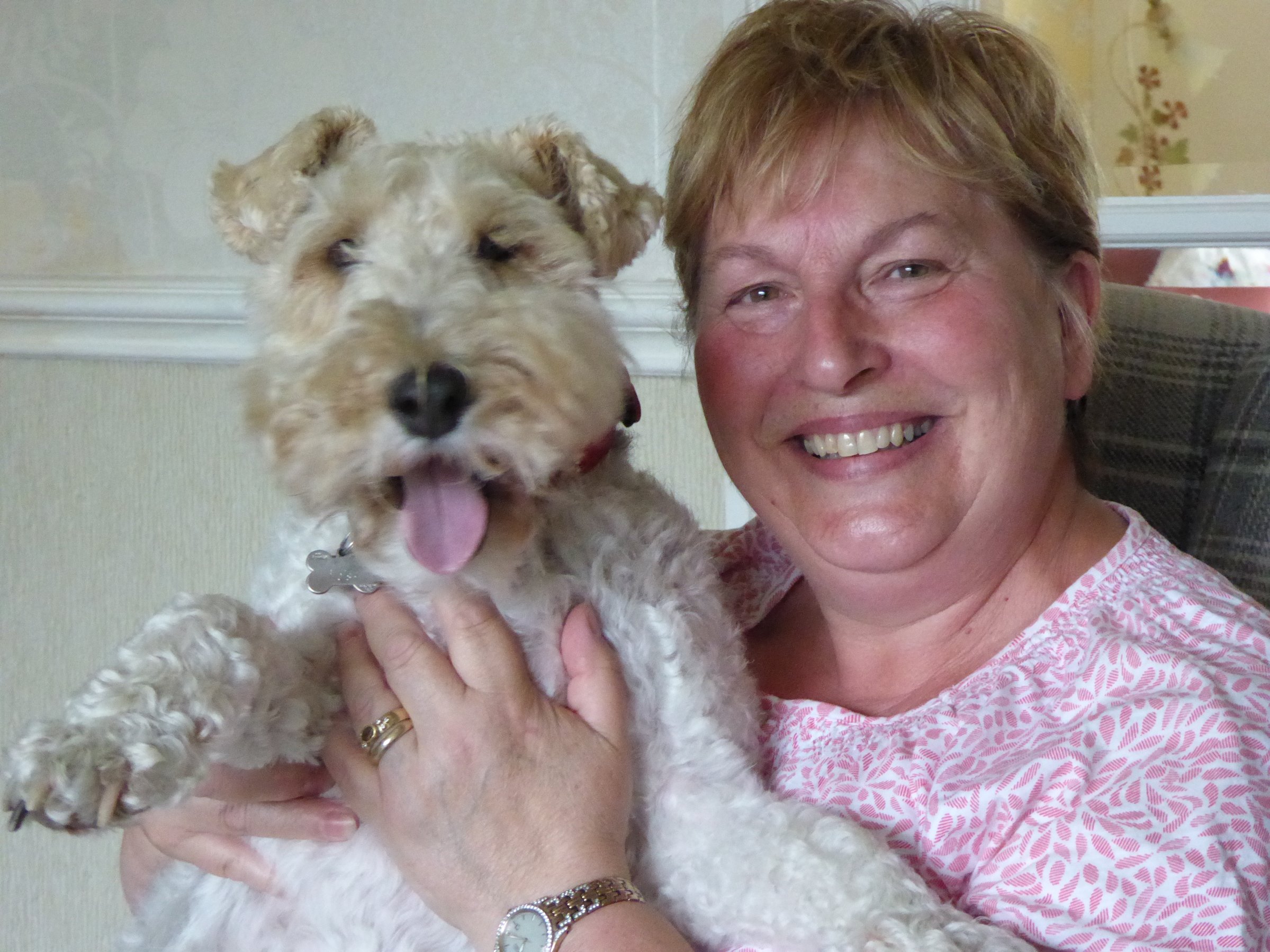 Debbie Dickinson was confirmed recently at a service at St Clements, Ordsall. For Debbie, after many years burdened with financial hardship, relationship difficulties and ill-health, it is an especially joyous time.
Although Debbie started life attending church with her mother and siblings, joining the choir and enjoying church life, it all changed as her mothers marriage ended. They moved to Manchester, having to live with extended family while her mother struggled to find a home for them all. Suffering from bullying and often going hungry, Debbie had no real friends as she moved from school to school and she lost her links with her beloved church and choir.
Each night I would cry and pray to God asking for His help and protection but I felt deserted by the One in whom I had trusted with all my heart. I had nothing to sing about anymore and slowly God slipped out of my life.
Debbies first marriage ended in divorce after a year. Later she married again and had a wonderful two year marriage but sadly her husband fell ill with terminal cancer.
Watching someone you love die from such a dreadful illness is heart wrenching. With his hand tightly held in mine he quietly passed away. The grief and loneliness was almost unbearable.
Debbie retired from work due to ill health after such a difficult time but soon her mother began to need help and full-time care. It was at this time that Debbie started to take her mother to church at St Andrews, Carr Clough.
Each Sunday she sat with her mother and listened to the readings and joined her mother at the communion rail and accepted the blessing. As I heard the prayer and felt my vicars hand on my head, I would rise to my feet biting back the tears. The Spirit of God that had been lying dormant inside me was now coming back to life. Debbies vicar, Revd Lisa Battye suggested confirmation lessons and soon Debbie made the decision to be confirmed.
"I didnt realise until recently that God had been with me all the time, quietly giving me the strength to cope. God has waited patiently for me to return to Him, welcoming me back with open arms and without judgement. I am back with God now, I am back home."