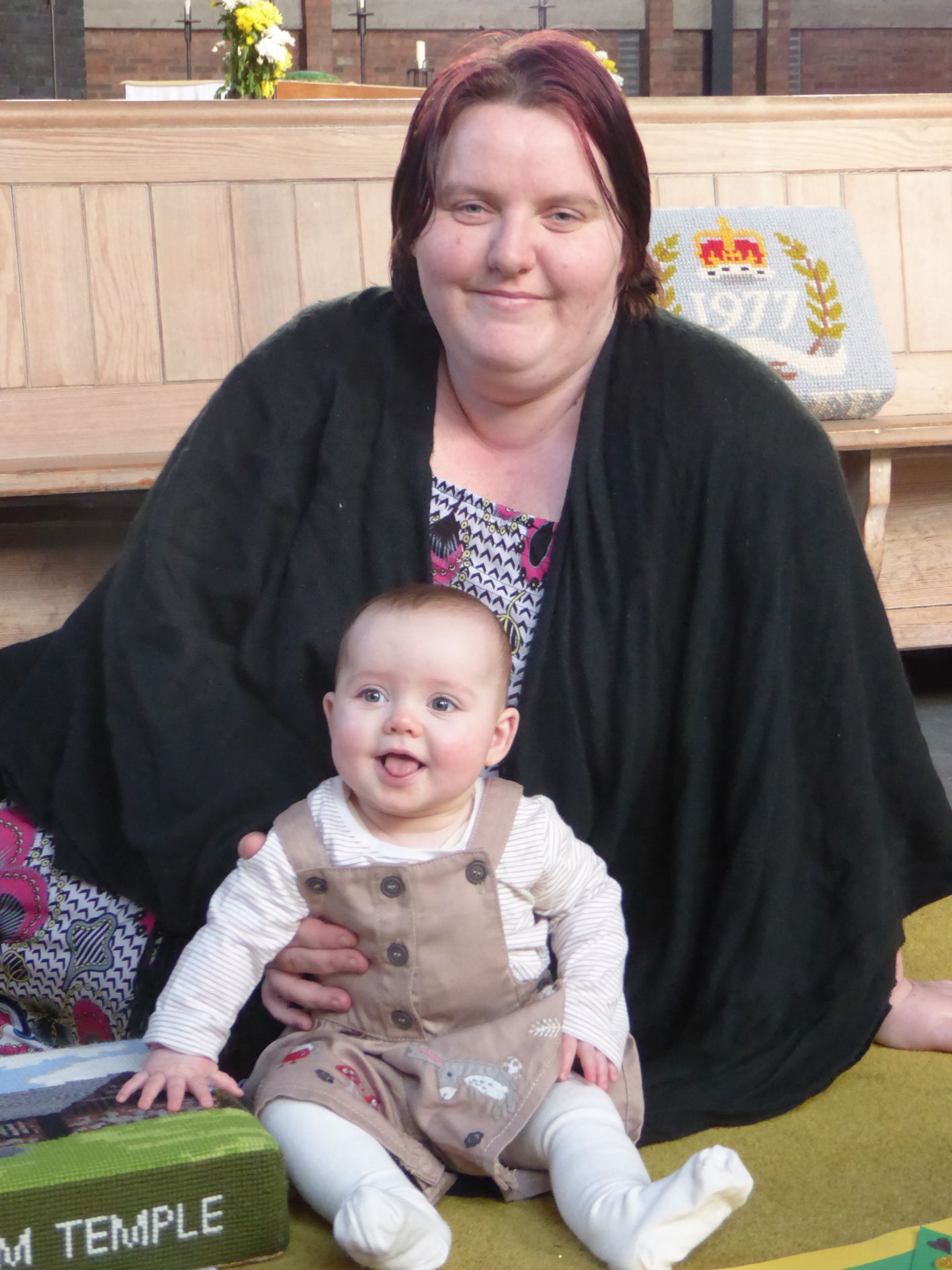 If it hadnt been for the church I dont think I would have coped.
When Gemma started coming to the local Food Bank for help and support she ended up finding a new faith and a new place to worship.
The Food for Thought Project is based at St Lukes Church Hall on Brownley Road, Wythenshawe and is supported by Wythenshawe churches. Each week they hope to help families with food, and a listening ear. All the helpers there are lovely and our Rector Stephen and Curate Adam are always there to listen when we get stressed and we do get stressed! Gemma who has overcome dyslexia and epilepsy and has had some difficult years has found support and friendship there and now plans to be a helper once a week.
As a child she didnt attend a church but always went to the lunchtime Christian groups at High School as well as Brownies where, she says, I always liked listening to the stories and hearing about the Bible - I did have a dream when I was young that I would be a vicar. I love listening to the sermons now in church and I want to talk back! I give Stephen a tough time!
Coming to the Food for Thought Project has not only helped her family but has led to Gemma attending services at William Temple Church in Wythenshawe where she has found a new faith and has ended up giving a new sense of hope to the congregation.
Gemma has great energy and determination, and together with her elder daughter has started confirmation lessons. I want to be more involved with church, get confirmed and then, well, well see where the path leads me.