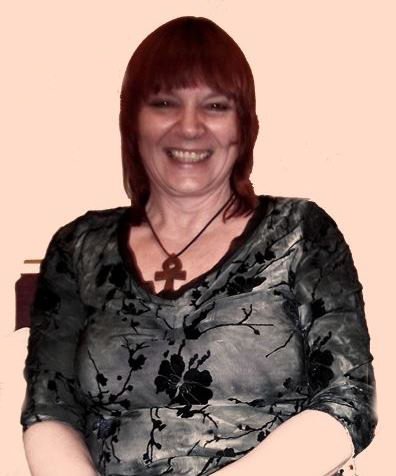 Kath Sutcliffes presence and warm, engaging laugh will be familiar to the people of Bacup. She is the Senior Family Support Worker with Bacup Family Centre (BFC) and founder of Embrace, the innovative project that supports people with long-term addiction problems.
Kath has been involved with BFC for 15 years, first visiting the project as a parent. She said she loved the place from the start and soon became a volunteer. Eventually, having undergone training in child play, she became a part-time Family Support Worker.
Kath said that back then it had been a difficult time in her life. And I was a big atheist! If anyone talked to me about God, Id think Oh, here we go! But, bizarrely, I took to BFC when I realised it was a Christian organisation as I knew it was doing great work.
And then one day, she had a conversation with Project Manager, Leila Allen, about what happens when we die. I said I just cant get my head around this. We were laughing and I said, appen I ought to read the Bible!
The following morning there was a Bible on her desk:
Strangely, as the day went on, I got more and more excited about this book. That night, I went to bed with this Bible and I opened it at page 1 and from that day to this Ive never put it down.
Kath soon fell in love with her church family and was ultimately approached to go for ordination. But I was sure it was something else that God was leading me to. For about three years, she had been thinking about setting up some sort of ministry to support people with addiction problems. She approached Revd David Brae and he said, Just go and do it!
And now Embrace is thriving. Our aim is to introduce people to Jesus and to offer them a new life in him. We do that through table fellowship offering them a beautiful meal. To move people forward, we need to get alongside them and become a part of their lives and they need to become part of our lives and the life of the church.
Of the core 14 or 15 people who come every Friday, seven were baptised in August. And so, my work with Embrace and the family centre is a practical expression of my faith. I am so blessed to have this type of work. And so are we, and the people of Bacup!