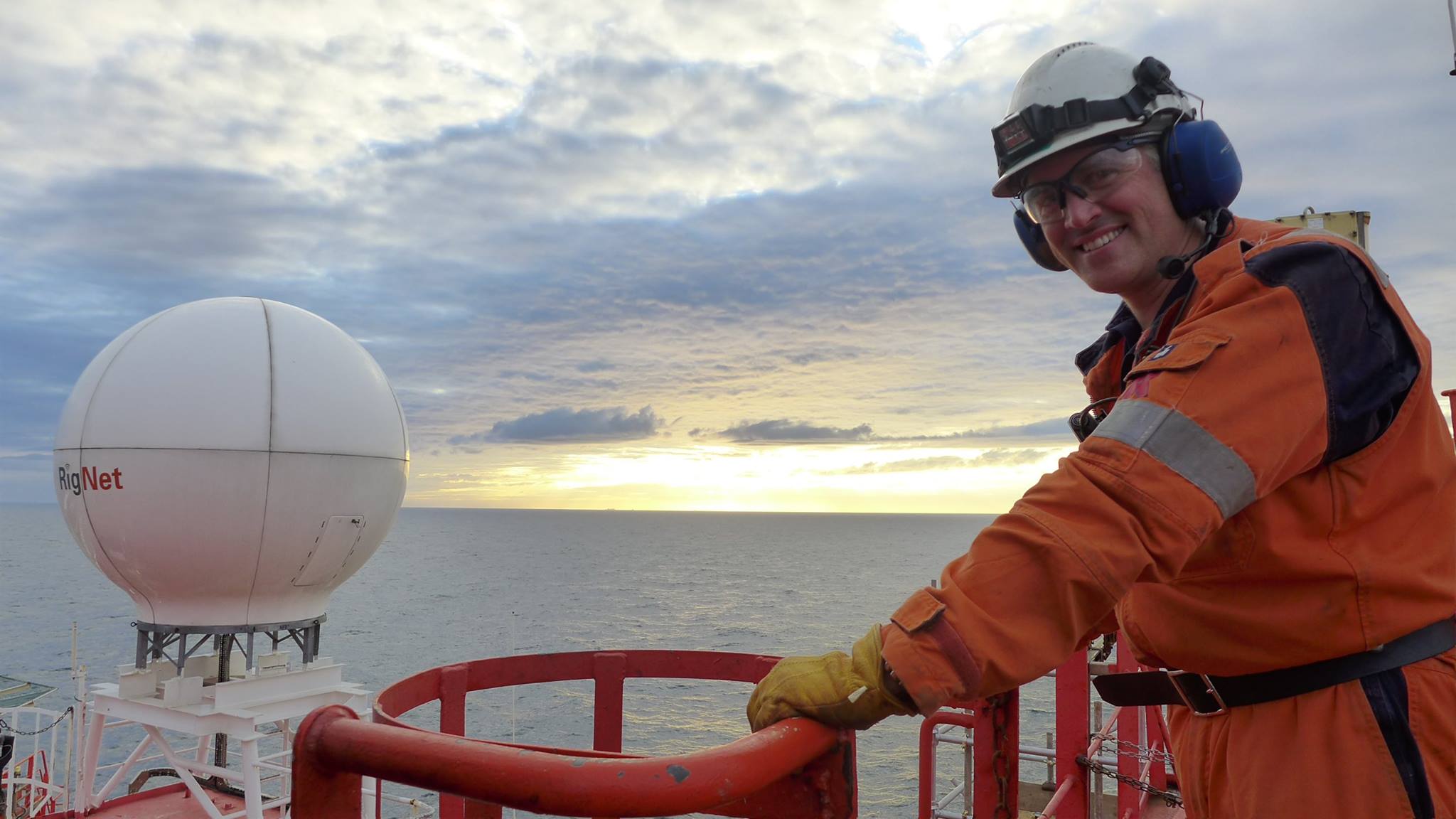 Lee Higson is Chief Officer on a floating oil rig, 120 miles east of Aberdeen in the North Sea. He has worked on ships and Oil rigs for 19 years. When he is back home in the diocese with his wife and three boys he worships at Deane Parish Church (St Marys) in Bolton where he grew up.
There is a great camaraderie on board with the British and Norwegian crew. Its not as isolated as it used to be and with todays technology I can keep in touch with the family. I know I could be home within a day if Im needed but it can be hard at times.
Worship can be a challenge too when you are on a small platform in the North Sea.
We have started a small prayer group on Sunday mornings its not quite the same as home as we meet in the Sick Bay! Were thinking of introducing some music too as a colleague plays the guitar.
When Lee is at home on dry land he is training to be a Reader along with studying for a Masters Degree in Mission. Back at sea, its that passion and calling for a ministry to seafarers that drives him on. There is something special about this way of life. Seafarers are so open-minded: its not difficult to have faith-based conversations. When you have experienced the power of the sea and storms at night it makes you open to something beyond the secular world.
And its the Psalms that Lee turns to when describing his own faith, When I am outside on the rig at night I look at the night sky and I dont have any doubts at all. It confirms my faith. I can see God in the stars; I can see His power and His love. Its at those times that I remember the verses from Psalm 107.
Some went down to the sea in ships, doing business on the great waters; they saw the deeds of the Lord, his wondrous works in the deep.