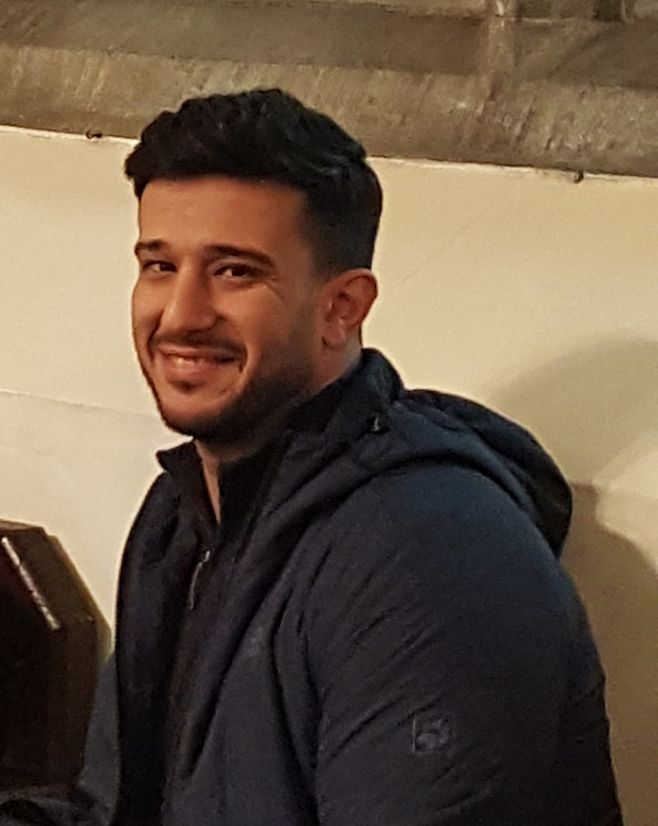 Navid first arrived in the UK in 2011 as a refugee and is a member of the Farsi speaking community at St Thomas Church in Werneth.
I became interested in Christianity when I was living in Iran. I saw a film about Jesus taken from Lukes Gospel. It was really interesting for me how Jesus forgave everyone. I never had the chance to investigate but I was always curious about it.
It was when Navid was invited to St Thomas Church that he was invited to attend Bible Study group but he didnt feel able to take his faith further as he was suffering from depression and PTSD. But there was always something inside me wanting to find out more. I needed to know if it was for me or not.
In 2015 things changed for Navid. I felt it was easier for me, I could be useful in the church and I found myself so welcomed. He returned to Bible Study classes where he also acted as a translator for Farsi speakers. To explain things, you have to understand it first, so it made me dig deeper and find out more. Eight months later, he made the decision to be baptised on Easter Day. It was the start of a journey for me.
Navid has now joined five fellow Farsi speaking Christians on the Foundations for Ministry course run by the diocese. The course is difficult, its good and most of all, its challenging. We are trying to learn from each other and understand each other as we come from different backgrounds and cultures.
As Revd Janet Pitman of St Thomas Church explains, Its great that two of our Farsi speaking congregation have this opportunity and we as a parish support them in many ways.
Navid feels at home at St Thomas. What I like about the Church of England is that you are accepted and welcomed for whoever you are. You see the love between people, and you are always welcome. You will always feel safe here.
Navid is thinking about the future. Im hoping that maybe in a couple of years I will have enough understanding of being a Christian that I will be able to help other people who are new in their faith and like me are curious to know more. For now this is the place for me to grow my faith.