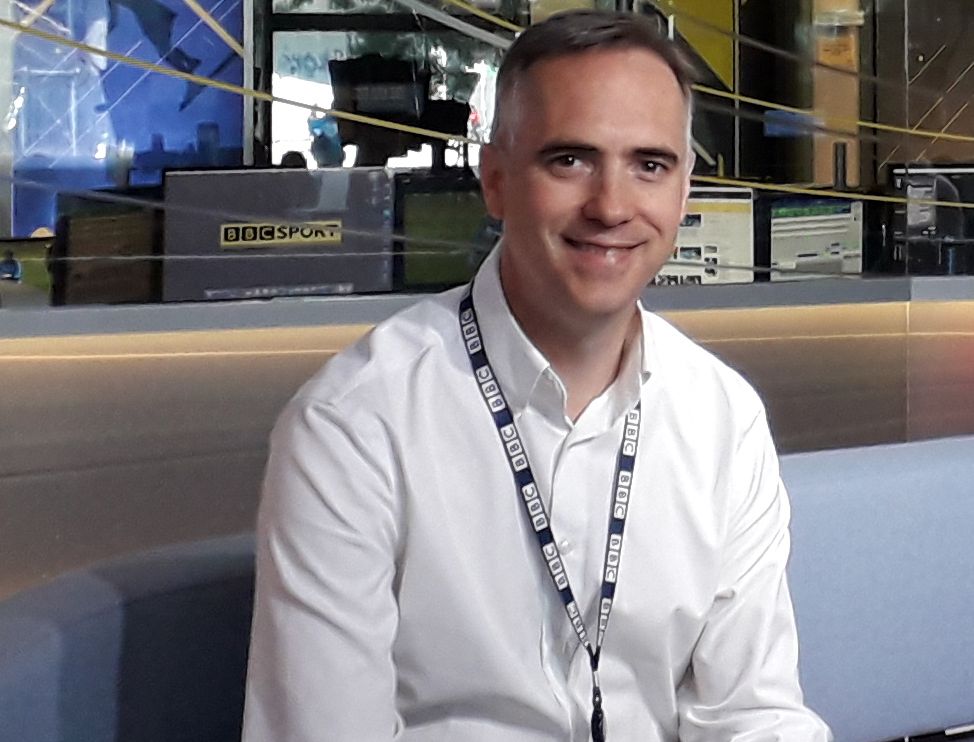 I am passionate about using my leadership skills to benefit the Church
Stephen Mawhinney is a senior manager at the BBC in Salford and has just taken on the additional role of being a Reader in the Church of England in the benefice of Halliwell, St Peter.
As Head of Sports Journalism for the BBC, Stephen oversees a team of around 150 people who provide us with our news on all sorts of sports from the UK and around the world, on TV, Radio and online, 24 hours a day. Work is hectic and demanding, requiring Stephen to balance the demands of shaping the news agenda and managing a large team. So how does he find time to take on the ministry of a Reader?
Faith and church life have always been important to me, says Stephen. I am very involved at St Peters, Halliwell and enjoy preaching and leading groups. After praying and thinking about the next phase of my ministry and what I can contribute to the life of the Church, I decided to investigate training to be a Reader to develop my preaching and teaching skills.
Stephen has enjoyed the training programme and a placement at a neighbouring church in Bolton. I loved learning alongside fellow Readers. Weve grappled with the Bible together in new ways and its given me a broader platform to teach from. He also recently joined with a nearby parish in Walshaw to help run a Lent course in a pub.
Although his working life is busy and challenging, Stephen is passionate about using his leadership skills for the benefit of the wider Church in the region. He particularly wants to use his learning from his professional background to help develop lay leaders in the Church.
Growing leaders is a real passion of mine. How we train, encourage and equip lay people in the Church and connect them to the world outside is really important to me. I would love to be a resource for the Church and help people to discover and use their gifts.
One of the ways Stephen has done this is through the CPAS Growing Leaders course held at St Peters. The course has had a big impact on people that took part.
We have run the course three times for about 40 people. Its made a big difference, with people growing in faith and using their gifts in lots of different ways both inside the Church and without. It has been great to see people grow in their faith and confidence, taking on new roles such as worship leader, ministry team member, and going forward for ordination or Authorised Lay Ministry training.
Stephen is also passionate about helping churches look at their vision together to achieve clarity of purpose. He is keen to assist any who would like help with the envisioning process.