The role of the Eucharistic Assistant is to assist the minister in the distribution of the bread and wine at Holy Communion.
This role of Eucharistic Assistant is both a privilege and a responsibility. It is for the incumbent and PCC to nominate those who should share this role in a parish, which the bishop then authorises.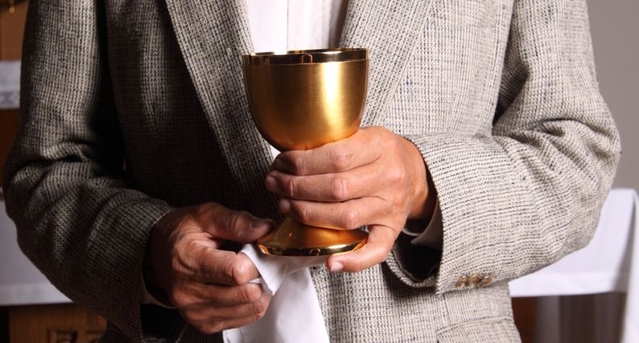 How to nominate new eucharistic assistants
In brief, there are two types of authorisation: public worship for church services alone, and general which authorises a Eucharistic Assistant to take Communion to parishioners' homes. Please read the guidance via the link below for full details, and use the nomination forms provided. The incumbent and PCC together agree on names, and the completed nomination forms are to be sent to the Bishop of Manchester's secretary. A certificate is then issued confirming the authorisation.
Resources
Eucharistic Assistants in the Diocese of Manchester: Guidance
Eucharistic Assistants: Introductory booklet
Nomination Form - Administration at Public Worship